From The Field
From their Website: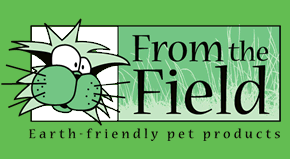 ABOUT US
Since our beginning in 1999, Protecting the planet was the inspiration for this adorable and
meaningful line of products. Our materials provide hope against
the deforestation and raging pollution that we are now
experiencing.

Loved by the most finicky of Earth's creatures, From the Field pet toys
offer pet owners an opportunity to please their pets without hurting
their environment.

We provide the best quality toys using materials such as hemp, wood, cork
and potent fresh organically grown catnip.

We choose to use hemp to make our products due to its strong and
durable nature. Hemp fiber is a renewable, earth friendly replacement
for paper, cotton, and other synthetics building material. Hemp seed oil
is a cost effective food and clean energy source.
In our line, you can find a variety of cat toys made with hemp fabric and hemp rope filled with our catnip.

In Short, we believe in creating products that are bio-degradable, pet
safe, pet friendly and pet smart.

Retailers, you can be confident that when you buy From The Field products for your store(s), you
are making a good investment for your business, your customers, their pets and the planet.

KEEP IT NATURAL, PICK FROM THE FIELD!
Environmentally yours,

Pascal Bedard & Aimee Ross
From the Field LLC